The smart way to manage your IT
In today's world, we not only want but need most things quickly and conveniently. There is nothing as frustrating as a nonfunctioning workstation or server that can mean lost time for you! A Leap Ahead IT will help with any problems from upgrading your devices faster to troubleshooting software installation issues on our round-the-clock service – so let us take care of it all while making sure everything works just right without delay!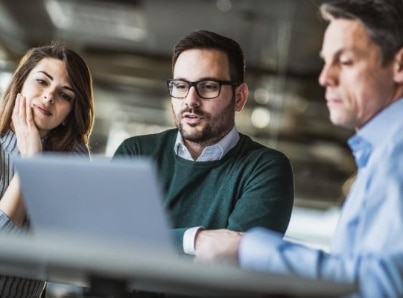 Network Audit and Evaluation
Evaluations are performed initially to establish a baseline and again during a an interval determined by your organizations needs. While this is often depicted by regulations this can also occur depending on when internal resources are on vacation (to allow for an audit).

Automated Patching and Maintenance
You no longer worry about your system's security and performance. ALA IT automatically patches your systems with the latest critical security patches. We keep your systems running at their best with automated disk cleanup, defragmentation, and antivirus scans.

24/7 Monitoring and Alerts
We proactively monitor the health of all managed systems and receive alerts when the hardware is failing. This approach to maintenance helps prevent data loss and downtime. Critical failures like failing hard disks can be caught and repaired early before it impacts your business.

Ticketing: Easy to Use Support
ALA IT makes it easy to submit service tickets directly from any managed desktop. See ticket responses, status updates and resolutions by email or through our maintenance software tool. Our technicians are always ready to respond to your support needs.

Monthly System Health Reports
Health reports give you an overall view of the status of your network including backups, antivirus status, drive free space, patching and more. Our report is emailed out monthly in PDF format. See a sample report here.

File Syncing and Cloud Backups
Do you need to sync and share files securely? Our cloud sharing software is HIPAA certified and PCI compliant. We can provide more storage space for less than other providers while also including important features like file re-visioning and backups.
ALA IT provides all aspects of IT your business needs from networking to servers, workstations, printers, and more.
Need IT Support?
Give us a call, we're here to help.