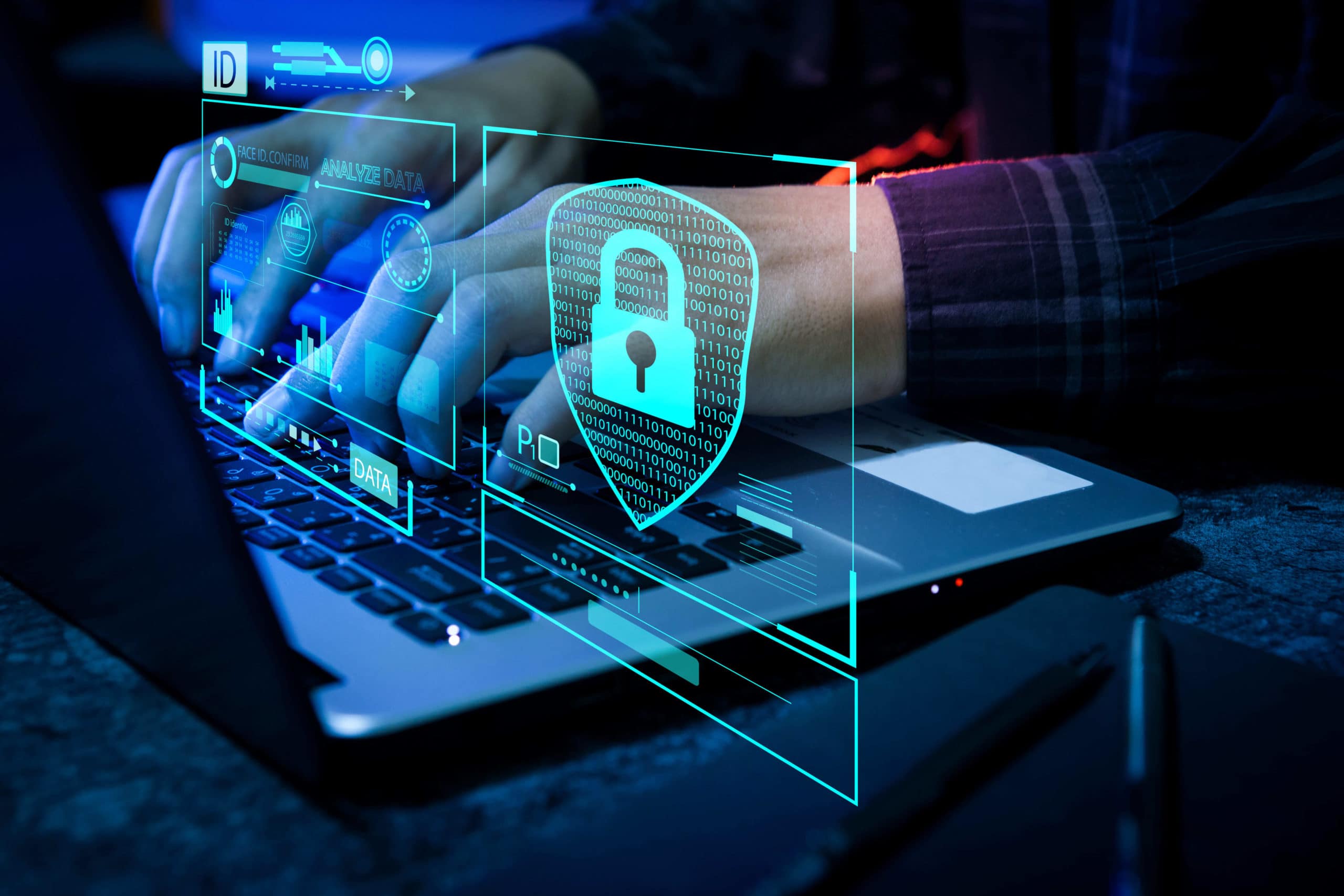 Who Are We?
We offer comprehensive IT services for every industry. Our Company started in 2005, we have experienced and knowledgeable staff to assist you from small issues, project management, and even help your IT with Co-managed IT. There is nothing we haven't run into that our team can't handle.  
Our Mission
We strive to make technology integrate seamlessly with your business so your business can grow. As your technology partner, when your business grows ours will grow with you. Our knowledgeable staff is here 24/7 to support you when you need it most. 
An Intuitive Approach to IT Services
Technology is ever-changing so our team is always learning and testing so that when you are ready to take your technology to the next level our team is there and ready to help you take the leap!
Sean received a Master's degree in Business Administration and a double Bachelor's degree in Business Administration and Risk Management Insurance from C.S.U. Sacramento.
Along with many industry-specific certifications including half a dozen Microsoft certifications, Sean holds the Project Management Professional Designation (PMP) and one of the highest industry security certifications Certified Information Systems Security Professional (CISSP) along with the newest ISC2 certification Certified Cloud Security Professional designation (CCSP).
Sean recently finished up a six-month boot camp as the Instructor for a UC Davis Extension class that met three days a week. In this class, Sean taught Cyber Security and offensive hacking preparing Students to take CompTIA Security+ and the EC-Council Certified Ethical Hacker exams.
Steven Hamner
Director of Technology
Steven has been in the industry of Managed Services field since 2011, he is often taking on new challenges and is well known for his attention to detail. He is quick to identify issues and document resolutions. Steven is our documentation champion and will likely be your first contact when we begin to build and implement policies and procedures for your organization
​Steven currently holds certificates for Asigra Cloud Solutions Level 1 & 2, Barracuda Backup Engineer and Nimble Storage and has years of enterprise-level system infrastructure experience.
When he is not working, he enjoys spending time with family and is an avid movie goer.
Syd McDonald
Director of Operations
Syd has an AA in Communication and has vast experience in corporate office administration across numerous industries. She functions as the liaison between the company's executives, management, staff, vendors, and external stakeholders; bringing cohesion to internal HR and finance departments. Syd's experience as the on-site staff liaison for several MSPs allows her to bring a unique client experience to our operations team.
Syd's core values include confidentiality, conscientiousness, effective communication, empathy, integrity, and sound judgment.
Delaney Smith
Managed Services Manager
Delaney Smith has been in the professional IT industry since 2016 and joined A Leap Ahead IT in July of 2020. With previous experience as an end-user, a technician, and a dispatcher, Delaney works to improve service delivery from all sides. Delaney is often driving projects that relate to continuous improvement while ensuring the daily flow of A Leap Ahead.
​In her free time, Delaney enjoys spending time with her husband, painting, and playing Dungeons & Dragons.
Yevgeniy Shevchenko
Mobile Field Service Technician
Yevgeniy (Eugene) Started experimenting with electronics at age 10 and decided to go into the IT profession at age 22. Studied cybersecurity and networking and started at the bottom with refurbishing electronics moving up quickly to the service desk and on to networking. Yevgeniy wanted to learn all the aspects of the IT world to better understand and be better at providing any and all services.
Yevgeniy love's the outdoors and spending time in nature away from any electronics a notable contrast from his day to day work.
Ciid started getting into the computer world at age 6 and delved into IT in 2009, building computers and networking around 16, and even continuing to build gaming computers to this day. They also have previous experience in dispatching, customer service, computer troubleshooting, and administrative work. Ciid strives to learn as much as possible and to help wherever they can.
On their free time, Ciid enjoys video gaming on PC, painting miniatures for tabletop games, and drawing digital artwork.
Ivan Sorochin
Infrastructure Projects
Owner of Alfa Telecommunications, Ivan is a close partner with ALA IT for Infrastructure Projects. Ivan helps with large setup and imaging.
Isaac Harris
Infrastructure Projects
Isaac is well versed in many different construction fields with specialty knowledge concerning data cabling and the construction side of the process.
Isaac has finished large construction build-outs including phone, coax, Ethernet, and server rack build-out.
Nancy Vega
Administrative Coordinator
Nancy has experience as an Administrative assistant for over ten years. Nancy is a wizard in Microsoft office (Word, Excel, PowerPoint, Outlook, BI, Flow) and amazing with QuickBooks. Nancy enjoys being part of a growing business with dynamic people.
In her off time Nancy spends time with her two boys raising them to be strong men with traditional values.
Simon Lohat
Help Desk Specialist
Simon has been in the IT industry for since 2015. Simon has his MCSA for Microsoft Server 2012 R2 and is currently working on his MS Azure certifications and the CCNA Routing and switching.
Simon is passionate about IT theory, practicality and loves to fiddle with Android devices on his spare time working to flash them with custom "roms" to enhance user experience and performance.
Jason McCuen
Service Coordinator
Jason has been working in the IT field since 1999. Jason has CompTIA A+ and Network+ certifications along with Cisco CCNA and CCNP. Jason is currently working on Sophos Engineer certifications.
Jason is quick to learn new programs, ideas and methods working to summarize and distribute to all help desk associates enabling the team to quickly address issues. In his free time, Jason enjoys watching movies with his wife, spending time with his extended family and occasionally going to the casino.
Joshua has an AA in IT and a BS in Green and Sustainable business management.
Working in the IT field since 2010, Joshua has experience with tech support, backups, and data protection, proper e-waste decommissioning and disposal, and educational setups.
Joshua also enjoys using PowerShell to automate processes and installs. His favorite PowerShell Commandlet is get-random.
When not at work, Josh is spending time with his girlfriend and two cats or playing Eternal the card game. They recently bought a new house, so projects are plenty!
Greg Phillips
Account Manager
Greg received a Bachelor of Science in Commerce & Business Administration at the University of Alabama. As an account manager, he is driven to combine his knowledge of business and technology in the best interest of the client.
Greg recently completed a UC Davis six-month Cyber Security boot camp learning offensive hacking techniques and obtaining certification in CompTIA Security+. Greg also has an endorsed skill set in many Microsoft and Adobe products.
In his off-time Greg enjoys cross country skiing, snowboarding, baseball, and watching any sport (especially college football, "ROLL TIDE!").